POWERFUL RESTAURANT POS & MANAGEMENT SOFTWARE THAT DOES IT ALL
TILL is a Point-Of-Sale platform that provides affordable and easy to use software with actionable insights to help run and grow your business.
We can do it all for you !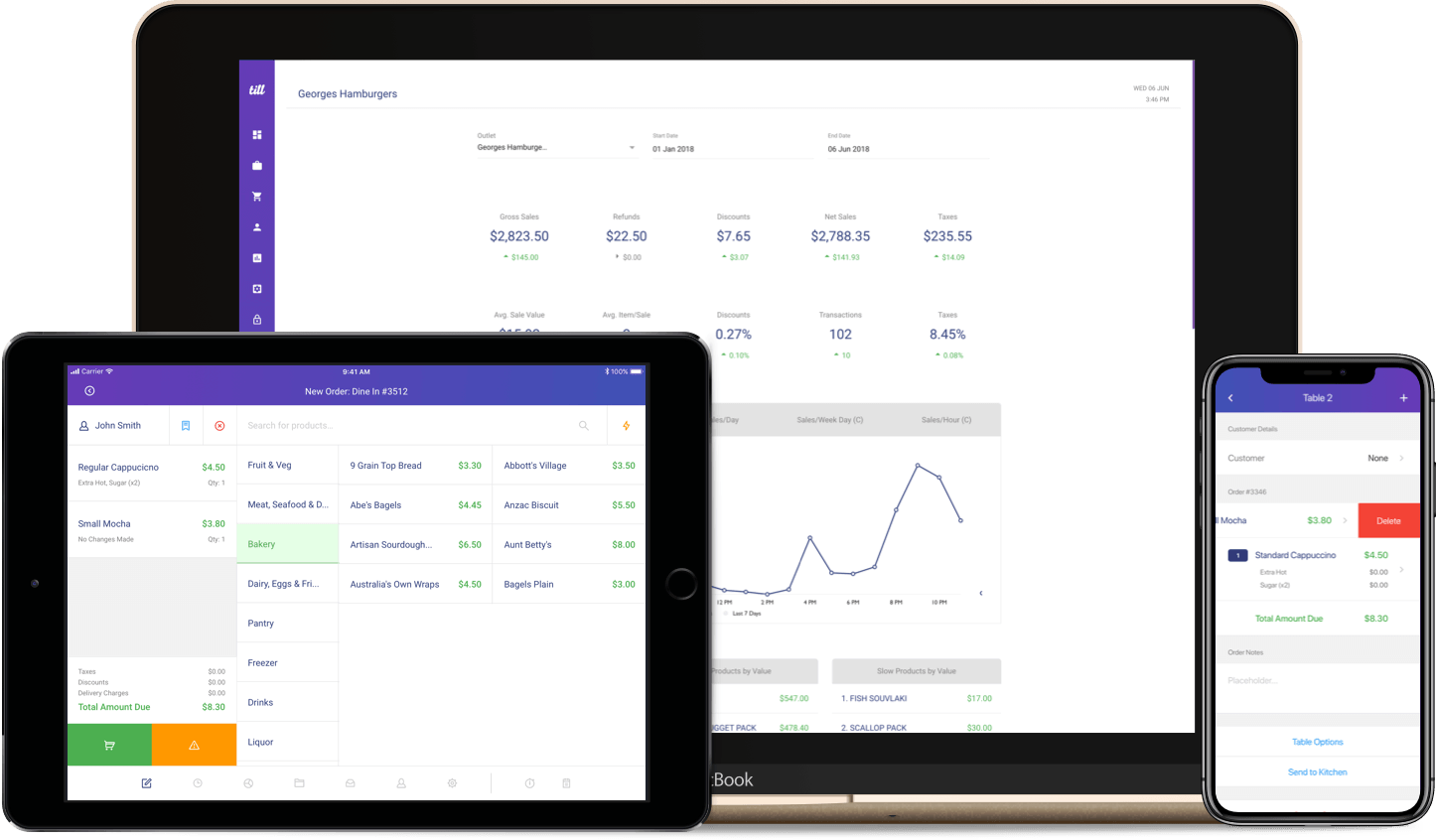 See how Till can grow your Restaurant Business
Running a Pizzeria, busy cafe, vibrant restaurant or a unique fast food outlet ? TILL has varied set of features to help you run and grow your business to keep your customers and staff happy.
Seamless Integration
We connect to the best online and mobile services like Payments, Accounting, Loyalty, eCommerce, Rostering, Online Ordering Platforms, Feedback Apps and integration with PMS and more..
Make the 'hard' in hardware easy with Till
Whether you bring hardware from your previous system or buy new, getting your point of sale hardware up and running is very simple and easy. TILL is built to work on all platforms like IOS, Android or Windows.
Pricing plans to suit all kinds of businesses!
Browse, and compare to choose one that suits your business and get started with TILL.
To start off  you can Sign-up for a Free Trial and start evaluating the system to match up with your needs for your business.
GETTING STARTED WITH Till IS EASY !

QUICK MENU IMPORT
Upload all your new or existing products with our super efficient import feature.

CUSTOMIZE
Set your currency, time-zone, tax-rules, payment types, add-ons and others..

24*7 Support
If you get stuck, our 24/7 support team is here to help and respond promptly either live chat, email or phone
JOIN THESE BUSINESSES AND TRY USING Till !